SONNENSTROMFABRIK's growth boosted by global group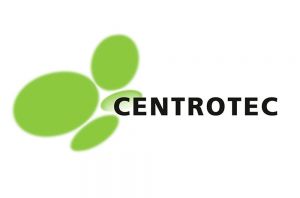 SONNENSTROMFABRIK (CS Wismar GmbH), Europe's cutting-edge leader in manufacturing high-quality photovoltaic modules, is becoming part of the group CENTROTEC Sustainable SE, based in Brilon, Germany. The deal was signed at the end of August. The group CENTROTEC specialises in energy-efficient building technology. It is represented in over 50 countries with total sales of over 700 million euros.
Its new acquisition will help CENTROTEC advance its efforts to increase the use of renewable energy in building heat and fresh air supply systems. SONNENSTROMFABRIK's high-quality photovoltaic solutions will now form part of CENTROTEC's rapidly growing segment for modern and environmentally friendly energy solutions. For SONNENSTROMFABRIK, joining the group's international network paves the way for increased growth potential and market opportunities.
SONNENSTROMFABRIK has enjoyed many years of success across Europe with its robust double-glass modules and low-carbon production processes, proving that it pays off to focus on high-quality, sustainably made photovoltaic products that meet German quality, labour and environment standards. The Excellent Glass/Glass series photovoltaic modules in particular offer outstanding performance and maximum sustainability, with double the lifespan and over 60% more yield compared to the industry standard.
SONNENSTROMFABRIK's innovative range of products also includes high-performing full-black roof-integrated photovoltaic modules with an aesthetically pleasing design as well as smart AC modules with an integrated inverter for simplified installation on-site. The company sets the bar high for transparent façade modules and overhead installations, too. SONNENSTROMFABRIK has the lowest complaint rates in the industry and offers a 25-year product warranty.
For SONNENSTROMFABRIK's customers, nothing will change in day-to-day business. The company will remain under the management of Rüdiger Drewes and Dr. Bernhard Weilharter as an independent subsidiary within the CENTROTEC group.
The CENTROTEC group's climate systems segment includes the companies Wolf, Brink Climate Systems and Ned Air. These businesses specialise in HVAC technology, including solar thermal systems, co-generation power plants and domestic ventilation systems with heat recovery. The gas flue systems segment is made up of Ubbink und Centrotherm, which focus on exhaust gas and air conduction systems.