"EXCELLENT" PV modules from Sonnenstromfabrik achieve the highest fire protection values in accordance with UNI 9177
"EXCELLENT" PV modules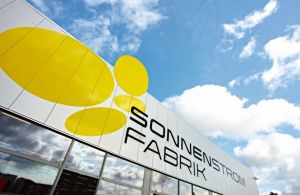 SONNENSTROMFABRIK (CS Wismar GmbH), one of Europe's most leading and modern manufacturers of high-quality photovoltaic modules, successfully received the fire protection certificate in accordance with the UNI 9177 standard for its Glass/Glass and Glass/Foil Photovoltaic modules of the "EXCELLENT" series at the beginning of the year. The fire safety test and certification were carried out by the Italian CSI Institute for the Testing and Certification of Materials and Products.
The fire test according to the UNI 9177 standard measures the flame spread on the sides of the PV modules. Depending on the result, the modules are classified into four fire protection categories. The double glass modules of SONNENSTROMFABRIK achieved the best values according to fire protection category 1, the glass foil modules of SONNENSTROMFABRIK fulfil the fire protection values according to category 2.
As part of the test procedure, the PV modules are exposed to a flame and a radiant panel. Based on the observations of flame spread, damaged area, dripping and flame formation, the material is then classified into one of four possible fire protection categories.
The monocrystalline SONNENSTROMFABRIK modules of the "EXCELLENT Glass/Glass" and "EXCELLENT Glass/Foil" series with 54, 60 cells and 72 cells thus stand for high performance and sustainability compared to the industry standard as well as for certified safety.

Presscontact:
necom Werbeagentur GmbH
PR-Department
Jürgen Preiss
Lindenallee 43
50968 Köln (Germany)
Tel.: +49 (0)178 50 30 414
E-Mail: juergen.preiss@necom.de
About SONNENSTROMFABRIK
SONNENSTROMFABRIK (CS Wismar GmbH) is one of the most modern and qualitatively leading manufacturers of photovoltaic modules in Europe. The module factory in Wismar in northern Germany has established itself as a quality leader. Today, SONNENSTROMFABRIK has the most extensive portfolio of glass/glass modules in the industry and produces solar panels under its own brand name as well as on behalf of other solar manufacturers. The origins of the production facility in Wismar go back some 25 years. SONNENSTROMFABRIK also consistently focuses on quality, design and performance when it comes to glass/foil modules. Special modules, off-grid modules and roof-integrated modules add to the SONNENSTROMFABRIK portfolio. As the first company in the industry, SONNENSTROMFABRIK has consistently redefined the topic of sustainability and optimized and certified production processes for minimal CO2 emissions. Compared to conventional solar modules, the products of the SONNENSTROMFABRIK convince, among other things, by a significantly longer service life and high efficiency.