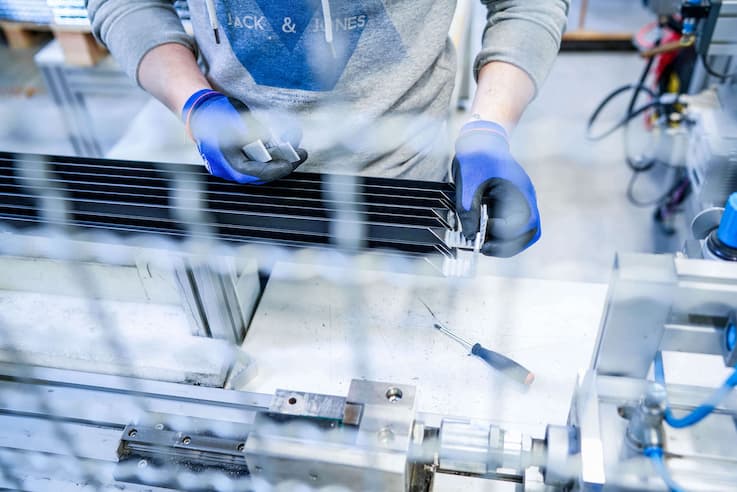 Made in Germany
Sonnenstromfabrik is one of the few companies still producing 100 percent locally in Germany. With our flexible production structure, we also produce exclusively to order.
For you as a partner company this means:
High security of supply due to short logistics
You will be delivered exactly what you have ordered
Top quality
We strive for highest quality by continuously improving our quality processes and by requesting highest quality standards from our suppliers. In addition to extensive quality controls on each individual production step we have developed a special process for laminating Sonnenstromfabrik modules – we laminate our modules three times longer than industry standard which gives our products an unrivalled strength.
For you as a partner company this means:
Very low claim rate of 0.025% over the last 25 years
Satisfied customers and positive references
Time and space for new business instead of claims management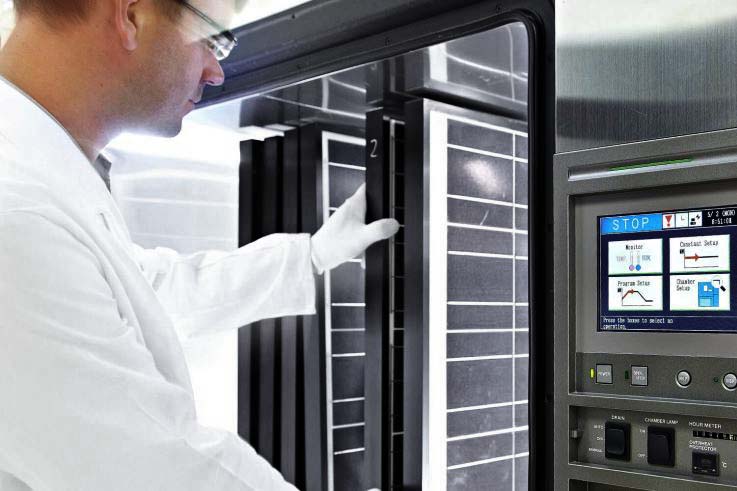 Highest performance, mechanical stability and lifetime
Sonnenstromfabrik is the leading specialist for glass/glass modules. This type of module defies air and humidity and offers better cell protection than glass/foil modules where the backside foil becomes porous and where cells degrade due to microcracks. Glass/glass modules thus generate 60 percent extra yield compared to glass/foil modules.
All Sonnenstromfabrik products comply with the latest IEC standards and have also been tested for fire protection, increased hail resistance, resistance to ammonia and numerous other aspects.
Sonnenstromfabrik solar modules have been successfully tested by TÜV for extreme mechanical loads. Our modules have withstood snow loads of more than 800 kg per square meter and maximum wind loads of 280 km/h.
On request, you can also purchase Sonnenstromfabrik solar modules with snow load upgrade. This is a special adhesive technology inside the frame that prevents damage to the roofs caused by sliding down snow.
We offer constant module dimensions for the next 5 years, since our module design has already anticipated the solar cells development of the years to come.
All Sonnenstromfabrik modules are 1,500 volts ready.

Differentiate yourself by offering products with signifficantly lower C02 footprint
We have drastically reduced the CO2 emissions of our production. Sonnenstromfabrik emits:
40% less CO2 than the average German competition, and
70% less than the average Chinese competition.
With our CO2 certified modules, we go one step further and only use materials from suppliers with minimum CO2 footprint.
Guaranteed yield
Sonnenstromfabrik provides product guarantee of up to 25 years for glass/foil modules and up to 30 years for glass/glass modules.
Thanks to the German production site and headquarters and the thus associated German jurisdiction, the guarantee conditions are balanced and enforceable for our customers. This is a clear advantage, especially compared to imported products.
With our "Total Care" Ergo insurance not only the Sonnenstromfabrik module but the entire system is insured against damage and power loss.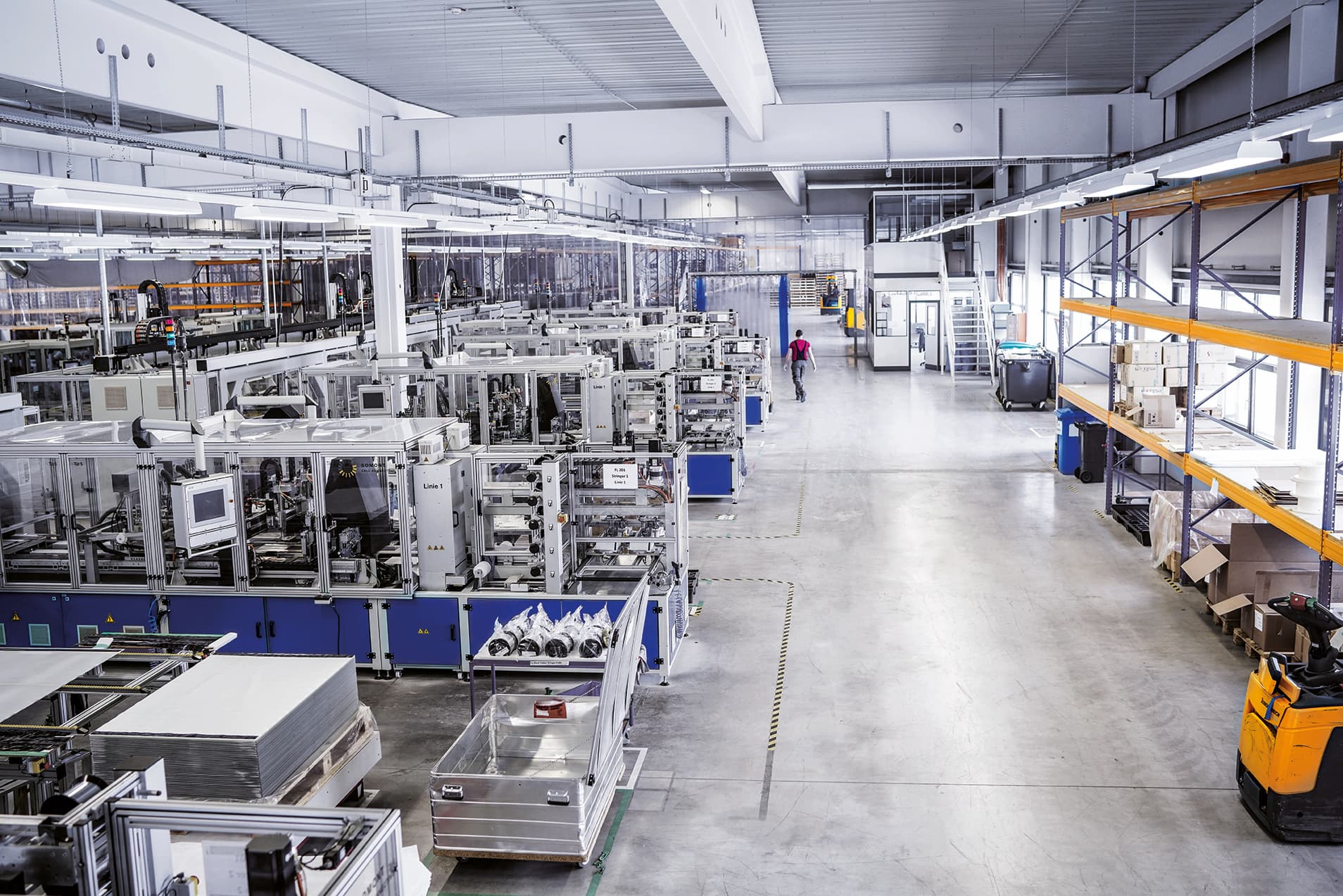 Long-term availabililty
Thanks to our flexible production structures, we can guarantee the availability of the specifications long term, so that you can still obtain modules of the same design from us in the future. We further produce a range of repowering modules that are no longer available with their original producers.
Even in the unlikely event that you have to replace one or more modules in a solar plant park, we can reproduce the module thanks to our flexible production structures.
Do you have questions about our products or would you like to request a consultancy appointment? Your personal contact person will contact you with an appointment-proposal.